Simple But Pretty Forum Set
or Fun with Funhouse Filters!
Written one Feb. 28, 2012
by Jill Agard (ArtfulOne)
A Paint Shop Pro X1 Tutorial
This tutorial is intended for PSP users who are familiar with the whistles and bells of the program and are ready to learn new stuff! This tut can probably be done by any version of Paint Shop Pro.
We are going to make this simple Forum Tag and Simple Avatar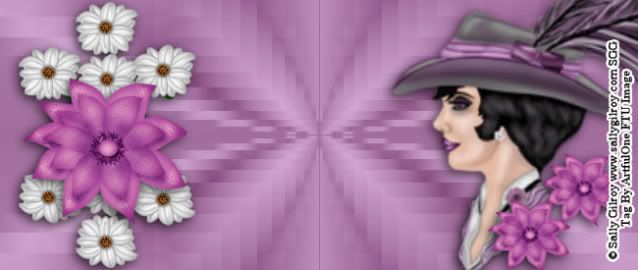 I am using the FTU tube "Deanna" by Sally Gilroy Graphics.
You can get it at Sally's Proboard Forum.
Sally's tube contains many layers so you also will find several flowers and even a cute little dog included in the Deanna tube.

I used two of the flowers to make my set.
You are going to need a plug in filter set called Funhouse: Emission Mirror.
If you don't already have Funhouse you can download it from Ellie's site.
It's under Filter/Plugins. You want Funhouse 1 zip.
Here's a tip for you: put the zip file into your My Documents, My PSP Files, Plugins folder and unzip it there.
The filters are not in a folder and make quite a mess on your desktop. You need to restart your PSP to see the filters in your Plugins list.
I talk a lot! Let's Get Started
Open a new PSP canvas, 650 X 275 Pixels, transparent, 72 resolution.
Materials: Make a foreground/background gradient using a dark and a light color from your tube.
I used #844c7e foreground and #d2a6d3 background.
Flood fill the canvas with the gradient.
Duplicate the layer. Mirror the layer.
On the top gradient layer change the transparency to around 50.
Merge Visible Layers.
You should have something that looks like this.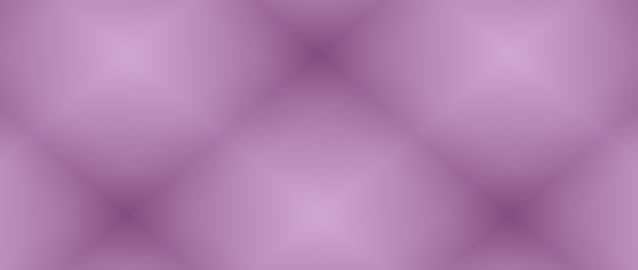 Now we are going to fancy it up with Funhouse!
Find the Emission Mirror filter.
Change the slider to 185 to get the effect I got below.
Or experiment a little with the slider.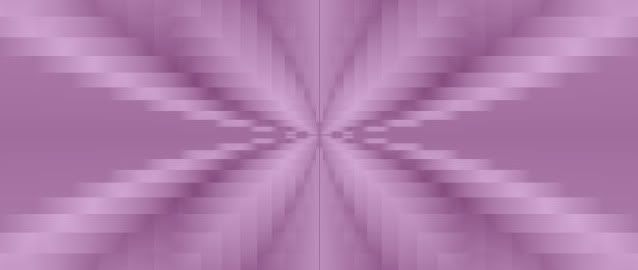 Open Your Tube which has a bunch of layers and a background like a tag.
Go to the layer palette. Grab and drag the images you want to use off onto an unused spot on your work surface.
I used the head shot, the pink flower and the white flower bunch.
Close your tube file and don't save changes.
Resize the Head shot of the lady to Height 265 pixels.The other dimension will reset itself.
Place her as in my example. (or do your own thing.)
Put Sal's copyright behind the lady as in my example. You can drop shadow the credits with white so they show up better.
I used the white flowers as is for size. See my tag for where to place them. Duplicate layer and flip.
Put the full sized pink flower over the white flowers.
Resize the Pink flower by 50% and add as decorations to your lady.
Merge visible layers, We are not adding text yet for a reason.
Your forum tag blank is done!
To make the Avatar, use your selection rectangle to select a portion of the lady, the credits and background.
Control-C and Control-V to make a new image from your selection.
Resize to 125 pixels on the largest side. The other measurement will reset itself.

That's your Avatar blank.
Now you can add text of your choice to the forum tag and an initial to the avatar. Save as JPGs.
Hope you enjoyed this tut!
Hugs; Jill